Maintenance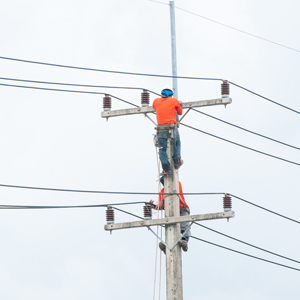 Welsbach Electric's service department is a long-standing institution, supporting all of our services.
Our commitment to supporting our work through electrical maintenance service and a proactive electrical preventive maintenance program helps set us apart in the industry.
Through our maintenance and electrical repair service to our customers, we have earned a reputation as a can-do company with the ability to get the job done quickly and efficiently.
We have an electrician on call 24 hours a day, and we will be happy to come and complete any job that needs to be done at a time that is convenient to our customer.
If your need electrical repairs done, contact us today.